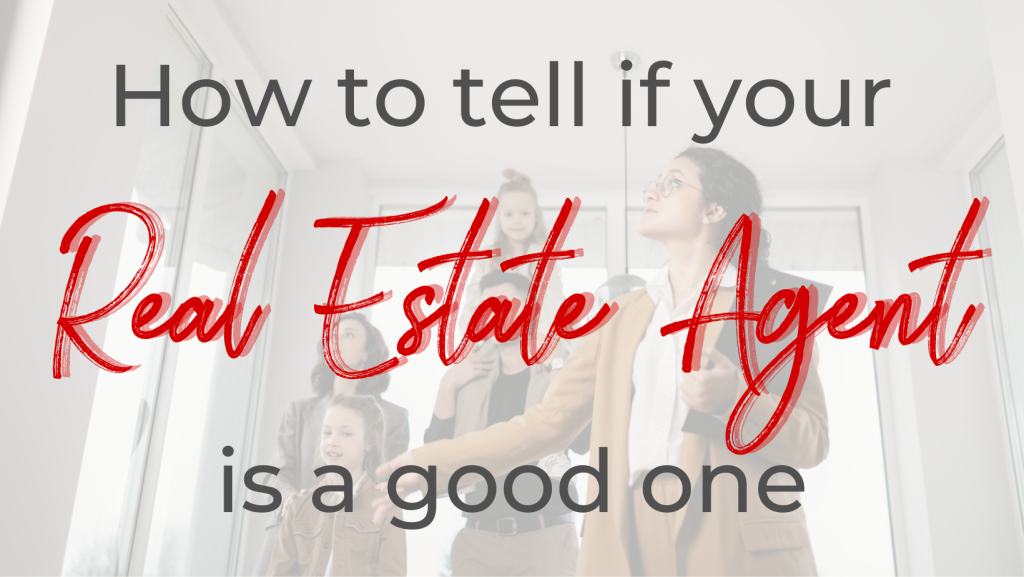 Choosing a good real estate agent is essential to your success when buying or selling a home. But how do you know if you're picking a good one? With a bit of guidance and industry expertise, you can choose the perfect real estate agent for you.
Qualities of a Good Real Estate Agent
First and foremost, you need a real estate agent who is knowledgeable, honest, reliable, and experienced in your local market. A good agent will have a strong understanding of local laws and regulations and an extensive collection of market data, local connections, and buyers or sellers already on the hook that you can use to your advantage.
Beyond that, they should also be friendly and personable, going the extra mile to answer your questions and make you feel comfortable working with them. If your real estate agent doesn't live up to those standards, you might consider working with someone else. And if you're just getting started, you need to know what to look for when choosing a real estate agent.
What to Look for When Choosing a Real Estate Agent
If all else fails, friends and family can be great resources in finding a reliable real estate agent. They can offer honest evaluations about their experiences. Plus, they'll be able to provide you with contact details and may even be able to offer an introduction.
Of course, not everyone has connections to real estate agents. So, if you don't have friends or family with firsthand experience with local agents, you can always turn to other sources. Here are a few things you can do to ensure you find a good real estate agent.
Verify Credentials
One of the most important things you should do when researching a real estate agent is to verify their credentials. Most agents should be members of the local board of realtors and have a valid state real estate license. You can verify the necessary qualifications by conducting a simple online search. Or you can just ask the potential agent for their credentials.
Look at Reviews
Most people use the internet to find reviews for almost every service they use, and the same should apply to real estate agents. So, if you want to know if a real estate agent is any good, check out their online reviews. Whether you use Google reviews, Yelp, or any other review site, looking at a real estate agent's reviews will tell you everything you need to know.
Pro tip: you'll get more pertinent and valuable information from the 2-, 3-, and 4-star reviews than from the 1- and 5-star reviews.
Ask Questions
When selecting a real estate agent, meeting them in person, getting to know them, and asking them as many questions as possible about the home buying or selling process is essential. Before meeting them, make your list of questions. And be sure to include things like their experience, how they like to communicate, and how their process usually works.
4 Qualities of a Good Real Estate Agent
Of course, you always have a choice, even after you've started working with a real estate agent. In addition to looking up reviews, you can also examine the real estate agent's behavior. That'll give you an accurate look at how good they are at their job.
Here are four qualities you should look for in a real estate agent.
1. Highly Responsive
Good real estate agents will respond to your questions, emails, and phone calls in a timely manner. They should also be available when it's time to look at homes or meet with lenders or other people involved in the process. They should never leave you hanging—ever!
2. Organized
Agents who understand the ins and outs of the buying or selling process will be able to keep everything organized and up to date. That way, you don't miss critical deadlines or forget essential documents. They should be able to guide you through the process smoothly.
3. Knowledgeable
Speaking of guidance, good real estate agents will have a lot of knowledge about the market and should be able to offer guidance, advice, and insight to make sure you're well-informed and making the best decisions possible.
4. Approachable
And last, the best agents will be friendly and eager to answer your questions while also providing consistently professional service. They should set expectations upfront and stick to them, walking you through the more confusing elements of the home-buying process.
Looking for a Real Estate Agent in Northeast Florida?
Choosing the right real estate agent to work with is a big decision that should not be taken lightly. And if you're searching for a highly experienced real estate agent in Jacksonville, St. Augustine, or anywhere else in Northeast Florida, you've come to the right place.
While your here, take a look at our latest Jacksonville listing!
Here at the Welch Team, we specialize in helping individuals and families buy and sell their homes with unrivaled customer service. Contact us today to learn more!