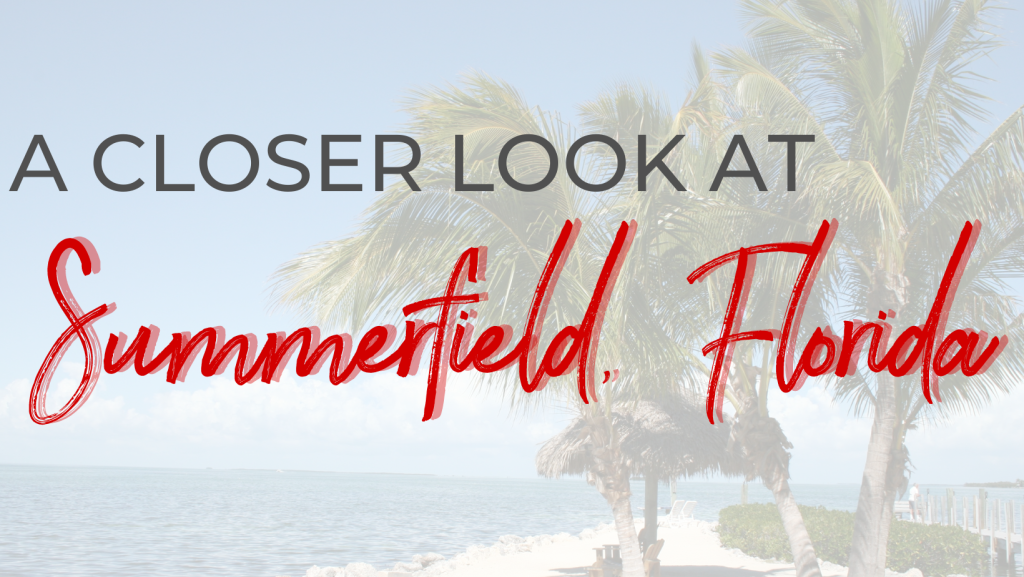 If you're searching for one of the best places to live in Central/Northeast Florida, look no further! Summerfield is a community in Marion County that offers beautiful homes near gorgeous rivers, lakes, and pristine natural landscapes. What more could you possibly want from your future home?
The area also has highly rated schools, low crime statistics, and boasts some of the state's most affordable living. This diverse community welcomes active young professionals, entrepreneurs, artists, small business owners, and more. So, if you're looking for an incredible place to call home, then Summerfield might be the place for you.
What's Life Like in Summerfield?
Life in Summerfield is like living in a tropical paradise within driving distance of big cities and all the big city amenities that come with them. Located just under two hours from Jacksonville, this incredible community is covered in beautiful trees and gorgeous bodies of water. Living here affords every resident unfettered access to natural wonders and nearly endless waterfront amenities. 
If you're looking for fun and exciting things to do, you can check out some of the local shops and boutiques in the area, including the Ocala Downtown Square and Vibranium Comics. You can catch a show at the Marion Theatre or walk around the Appleton Museum of Art. And you can't forget about the community's world-renowned restaurants, breweries, and eateries. 
Infinite Ale Works offers locally brewed deliciousness that many consider the tastiest concoctions in the country. You can sample some wine and painting at The Corkscrew Winery. And if you're interested in grabbing a delicious bite to eat, you can't miss the tasty southern cuisine featured at Katya Vineyards, La Cuisine Restaurant, Ipanema Brazilian Steak House, and Harry's Seafood, Bar & Grille. 
But the true beauty of living in Summerfield comes from the local history and some of the most beautiful nature you'll find anywhere. Marion County was originally home to ancient indigenous cultures, with artifacts dating back to the oldest known people to ever live in Mainland America. And it's easy to see why they were drawn to the area.
If you want to live somewhere that prioritizes natural preservation, community-based events and activities, and residential safety and security, then look no further. Summerfield is fast emerging as one of Florida's best places to live. So, don't miss this golden opportunity to invest in your family's future!
Active Listings in Summerfield, Florida
Are you looking for homes for sale in Summerfield, Florida? If so, you've come to the right place! Here are the active listings we currently have available:
Click Here To Access All Active Listings
If you're interested in moving to Summerfield, Florida, don't miss this fantastic opportunity to find your dream home. If you'd like to see any of our locations or have any questions, contact the Welch Team today!