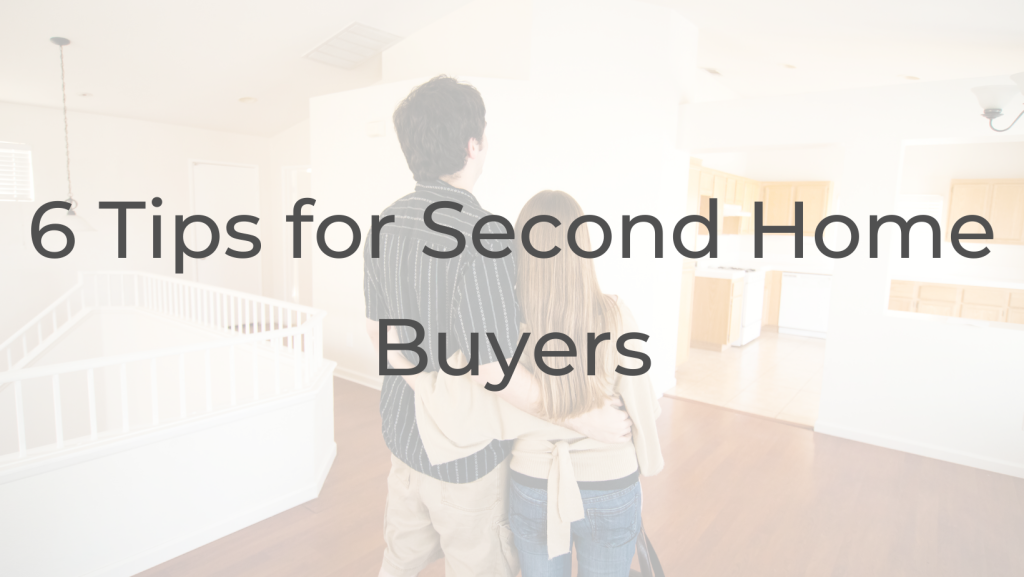 The rules for a second-time homebuyer are slightly different from those for a first-time homebuyer. You've already been through the song and dance, so you're probably better prepared and know what you're getting into. But that doesn't mean it's going to be simple.
In fact, buying a second home might be a bit trickier because you're likely entering the market with more needs and necessities than you did the first time around. And while you may have more experience, that doesn't always make the housing market easier to navigate.
6 Tips for Buying a Second Home
If you're interested in learning some tips and tricks for buying your second home, we've got you covered. Here are six expert-level tips for buying a second home.
1. Keep Your Eye on Mortgage Rates
Mortgage rates change on an almost daily basis. So, before you start shopping for your second home, look at the current mortgage rates. If you can, try to wait until they hit a spot that makes you comfortable. Then, once they drop to a rate you're happy with, go ahead and apply to lock in that rate.
2. Do Not Impulse Buy
As much as you may want to get out of your current home or take that next step in your life, don't rush it. Take your time and employ as much patience as you can muster during the buying process so you don't accidentally make any mistakes. Tread carefully, plan ahead, do your research, and learn as much as you can before buying.
3. Think About Your Long-Term Goals
Before you start shopping for new houses, think about your long-term goals. Are you looking for your forever home or a transitionary place to stay for a few years? Are you planning to buy a rental property as an investment or a vacation home for the summer? 
Remember – there's no wrong answer here. But you should definitely determine the most beneficial path to your long-term goals before you get started. 
4. Decide What Type of Home is Right for You
Are you looking for a condo in a big metropolitan area, a modest home in the woods, or a two-story waterfront property bordering the St. Johns River? Before you speak to a professional, think about the kind of home you want. Then, create a wish list full of your needs, wants, and don't-wants, and bring that with you when you meet with your agent.
5. Learn About the Areas You Love
Much like the tip right above this one, it's essential to know what you want before getting started. Do your research on the different areas you'd like to live in and learn as much as you can about them. A little bit of research will help you narrow down your choices and ultimately help your agent find a second home that's right for you.
6. Decide What You're Doing With Your First Home
This is an important one! Are you planning to sell your first home or keep it for yourself? If you'd like to potentially turn a profit, you could even turn it into a rental property. There's no such thing as a wrong option here, but you should decide what you're doing before you start shopping for your second home. 
Start Buying a Second Home Today!
If you'd like to buy your second home in Jacksonville or anywhere in Northeast Florida, contact the Welch Team today! Every professional on our team is an expert in the Northeast Florida housing market and would love to help you buy your second home.
And while you're here, don't forget to grab a copy of our free buyer's guide.