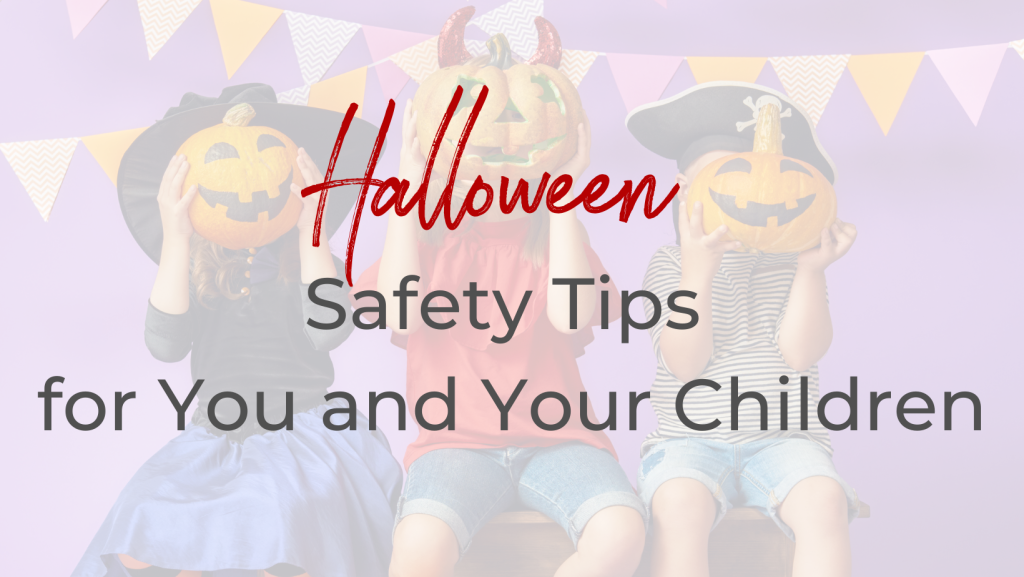 With Halloween right around the corner, it's time to start thinking about trick-or-treating locations, candy limits, and—you guessed it—safety measures. Unfortunately, while times have changed and people are much more safety-conscious these days, Halloween can still be pretty scary – and not just because it's the spookiest time of the year. 
In fact, it's safe to say that there's nothing more serious than the safety and well-being of your children. This is why we've taken the time to put together a list of safety tips for you and your children to follow this Halloween. 
7 Trick-or-Treating Safety Tips for Halloween 2022
Many Halloween safety tips may seem like common knowledge and don't bare repeating, but you can never be too safe. So, here are seven safety tips to protect your children this Halloween. 
1. Adult Supervision Required
This one goes without saying, but your children should never leave your sight or the sight of a trusted adult on Halloween night. If your kids are going to be with friends, you should have a conversation with whoever's in charge. And if you have older children, you should learn their route, establish a designated curfew, and check in regularly on their cell phones.
2. Plan Trick-or-Treating Locations Ahead of Time
With the advent of "Trunk or Treating," Halloween events, and especially festive neighborhoods, there are many trick-or-treating options available today. So, you should research ahead of time and create a plan, choosing your trick-or-treating locations wisely.
3. Check the Candy
We've all heard horror stories about awful things people have found in their candy on Halloween night. So, to ensure that your children don't end up hurting themselves by ingesting something non-edible or potentially harmful, you should check all the candy for any signs of tampering.
4. Trick or Treat During the Day
One of the most significant risks associated with trick-or-treating is the fact that much of it takes place at night. So, if you want to avoid the issues that happen at night, you should limit your trick-or-treating to daylight hours. Fortunately, many areas, locations, and neighborhoods start giving out candy early in the day.
5. Bring Flashlights or Glow Sticks
If you plan to trick or treat after the sun goes down, one of the best ways to ensure your children aren't lost is to bring flashlights and glow sticks. Flashlights will enable you to locate them at all times. You can even give your kids a personal flashlight, so they can see where they're going or find you whenever they feel unsafe.
6. Use Glow Sticks or Reflective Stickers
If you want to boost the visibility of your kids, you should invest in some glow sticks and reflective stickers. These items can be used as fun additions to costumes. Plus, they make your children more visible to flashlights and oncoming cars, which is also super important when walking around at night.
7. Buy Bright, Unique Costumes
If you're still worried about the visibility of your children after dark, up the odds by buying them colorful or bright-colored costumes. The brighter and more unique the costumes, the easier it'll be to spot them when the sun goes down.
Looking for a New Home?
Are you searching for a new home in a safe neighborhood with highly-rated schools and other incredible amenities in Northeast Florida? Well, you've come to the right place. Here at the Welch Team, we specialize in helping families find their forever homes in Jacksonville, St. Augustine, and the surrounding areas. Contact us today to learn more!
And while you're here, don't forget to snag a free copy of our expert buying guide. It contains tips from industry experts and a complete walkthrough of the home-buying process, plus a list of trusted vendors in Northeast Florida.