Skip to Content
Welch Team: Your Partner In Luxury Real Estate
Welch Team has an experienced team of real estate agents capable of tailoring your search for a home to your needs. Luxury homes are no different. Throughout Northeast Florida, we have discovered gorgeous luxury properties for our clients and have met each of their specifications. We believe that luxury means homeowners live in a state of comfort 100% of the time, whether that means floor to ceiling windows, an infinity pool, a grand entryway, or all of the above. Whether you're looking for a home in the city or a sparkling beach house, we can help. Contact us today to get started on your search.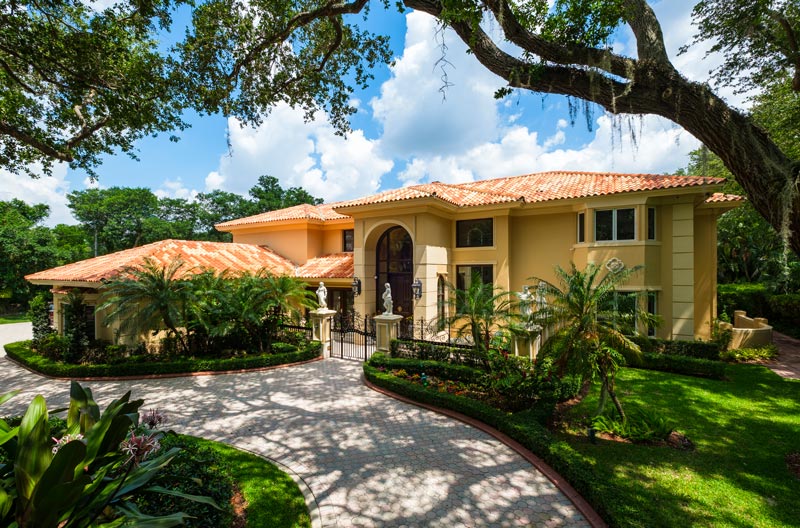 What to Look for in a Luxury Home
What should you look for in a luxury home, and how can Welch Team help? As for the second question – we can help with everything! There are no limits when it comes to purchasing a luxury home – that's what luxury means! We can help you find a home with any or all of the following elements not found in your average home:
Open Floor Plans
There's nothing more luxurious and modern than a home that utilizes an open floor plan. If that is on your wish list, then we will find it for you.
Technology
Luxury homes include an array of technological advances, from device-controlled heating and air conditioning to smart refrigerators. A completely smart home is a must!
Wine Cellar
With a luxury home, anything is possible. We can help you find a home with a wine cellar for the aficionado to store their collection.
Outdoor Kitchen
Pools aren't hard to come by in Florida, but a fully-incorporated outdoor kitchen will take your backyard oasis to the next level. We can find you a home with the perfect outdoor kitchen to complete your backyard living space.
We Help You Check All of the Important Boxes
At Welch Team, we want our clients to find a luxury that checks all of the boxes. We will tirelessly scour listings and use our in-depth knowledge of the region to locate a beautiful property for you to set down roots. Northeast Florida is an excellent place to live, and we can help you do so in high-class.
Beautiful Properties in Northeast Florida