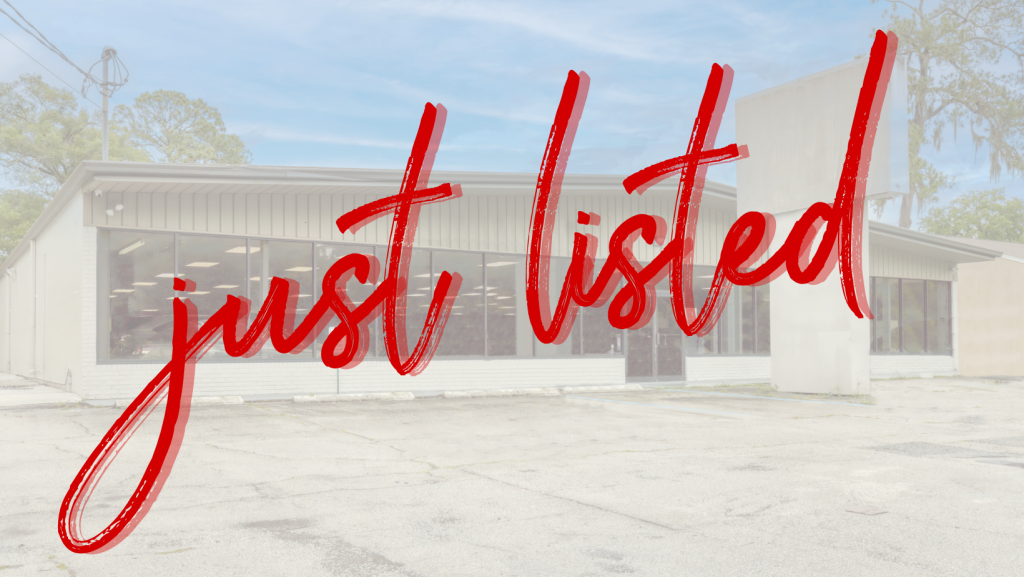 Are you on the hunt for a new investment opportunity in Jacksonville, Florida? If so, then you should check out our latest luxury commercial listing! This incredible space has everything you could possibly want in a commercial property, offering almost limitless business possibilities. 
Located just half a mile from NAS Jax, the property is located at 5953 Roosevelt Boulevard, Jacksonville, Florida, 32244. The building consists of 8,800 square feet of usable space on 1.1 acres of land, two completely remodeled bathrooms, and a fully upgraded office space. It's currently listed at $1,600,000, which is an incredible deal in the commercial market.
And with a beautiful, massive showroom outfitted with LED lighting, this place is the perfect spot for a new luxury auto dealership or an RV and boat storage facility. It can be easily transformed into a church, museum, art gallery, or retail location. And if you want to invest in a commercial kitchen, you could even convert this space into a popular, local restaurant – the possibilities are truly endless!
This listing is ideally stationed in the heart of Northeast Florida, an area known for supporting local businesses and entrepreneurs. Under the right ownership, you could turn this ideal location into a highly profitable business venture. All it takes is a little know-how, some patience, and the right amount of hustle.
You'll be hard-pressed to find a better location for any business style. Since it's so close to NAS Jax, the average daily traffic is about 39,000 vehicles – that's a lot of customers! So, whether you want to open an auto dealership, boat storage, retail location, or anything else your business brain can muster, you'll have plenty of paying customers lining up at your door. 
Commercial Opportunities in Jax
According to Wallet Hub, Jacksonville is the best city in the entire country to start a business. Based on a community-centric mindset that favors young and established entrepreneurs, the city has a reputation for supporting local establishments. In Jacksonville, people would rather invest in their city than spend all that money elsewhere.
This booming metropolitan area welcomes young, emerging, and established entrepreneurs and showers them with business. Jacksonville also has a vast reputation for creating successful and highly profitable companies. 
But that's not the only reason you should open a business in Jacksonville. Northeast Florida is also ranked as one of the best places to live, raise a family, and retire in the entire country. The people here are happy and devoted to making their communities the best they can be. The quality of life here is unmatched, which is why the area is so prone to entrepreneurial success.
Florida (and Jacksonville, in particular) is famous for affordable living, an active and growing workforce, and incredibly low taxes. So, if you were to open a business here in Jax, you're more likely to have success than anywhere else in the country.
Schedule a Viewing Today
You're not going to find an investment opportunity quite like this one any time soon, so don't miss this chance to secure your financial future. And remember, the market is hot right now, so if you're interested in buying this property, you have to act fast. 
If you're interested in scheduling a viewing of this property or one of our new lots available , contact us today!