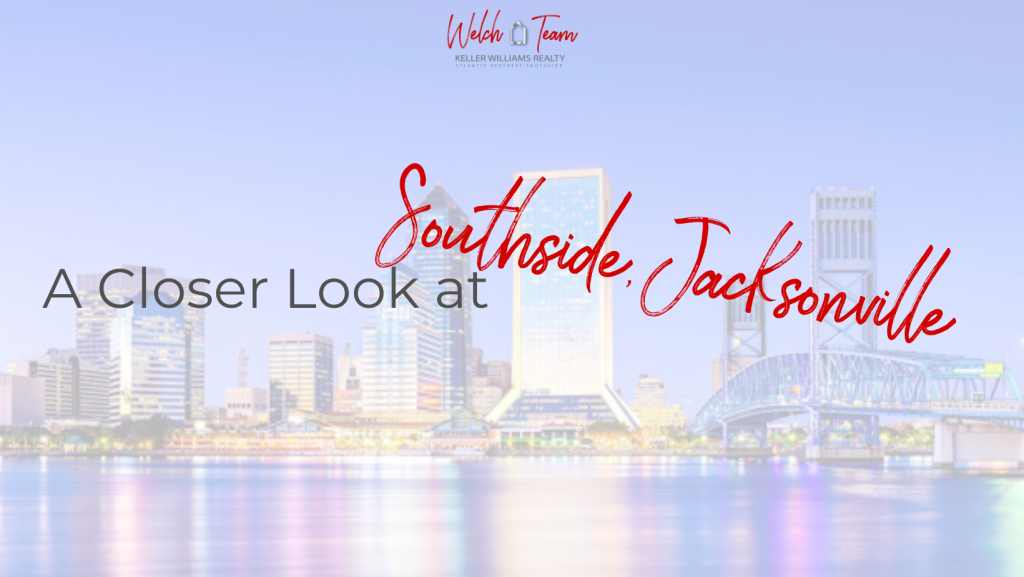 Southside Jacksonville is a beautiful and fun-filled area to buy a home, plant roots, and raise a family. Located in Duval County, Southside offers an urban feel and easy access to bars, coffee shops, restaurants, and tons of parks. Living in Southside, you can expect exciting nightlife and an incredibly active, community-centric neighborhood.
Demographics
Home to many young professionals, Jacksonville Southside is where people go to seek opportunities and live out their dreams. The median home value is $268,124, and the median household income is $61,630.
And while this area is one of the more prominent neighborhoods in Jacksonville, it's still growing. With highly-rated public schools and plenty of family-friendly activities, it's an incredible place to raise a family. So, if you're interested in buying a starter home or want to plant some roots, Southside Jax is the place to be.
Things to Do in Southside Jax
Whether it's day or not, there's always something exciting going on in this beautiful and incredibly active neighborhood. Brimming with nature, Southside Jax offers some of the best views of the St. Johns River. You can spend the entire day on the water, fishing, waterskiing, surfing, swimming, and more.
If you don't want to get wet, you can visit one of the many parks in the area, including Southside Park, Brackridge Park, Jacksonville Drew Park, Balis Park, and more. There's always lots to do, and most of it is highly affordable.
Southside is also located just fifteen minutes from Downtown Jax, which means you can access all the shops and activities that make Downtown Jacksonville so exciting. But if you want to stay in your neighborhood, you're in luck!
You can catch a movie at Cinemark Tinseltown, known for its comfy seating and giant screens. Or spend the evening at Dave and Busters, eating delicious food and playing arcade games for some of those sweet prizes.
If you want delicious food, you should visit some local favorites, like Terra Gaucha Brazilian Steakhouse, Soupa Noodle Bar, or Deerwood Bistro. And for some tasty adult beverages, visit Bottlenose Brewing and Wicked Barley Brewing Company. No matter what you like, Southside Jacksonville is home to endless opportunities and nonstop good times. 
Active Listings in Southside, Jacksonville
Are you looking for Southside, Jacksonville homes for sale? Here are the incredible listings we currently have available:
Click Here To View All Active Listings For Southside Jax
Active Commercial Listings
Click Here To Vire All Active Commercial Listings
Don't let the opportunity to find your dream home slip your fingers. If you're interested in scheduling a tour of one of these locations or have any questions, contact the Welch Team today!